Your toolkit for a healthier quality of living
We'll provide you with the information and support you need to stay motivated and maintain control over your long-term health.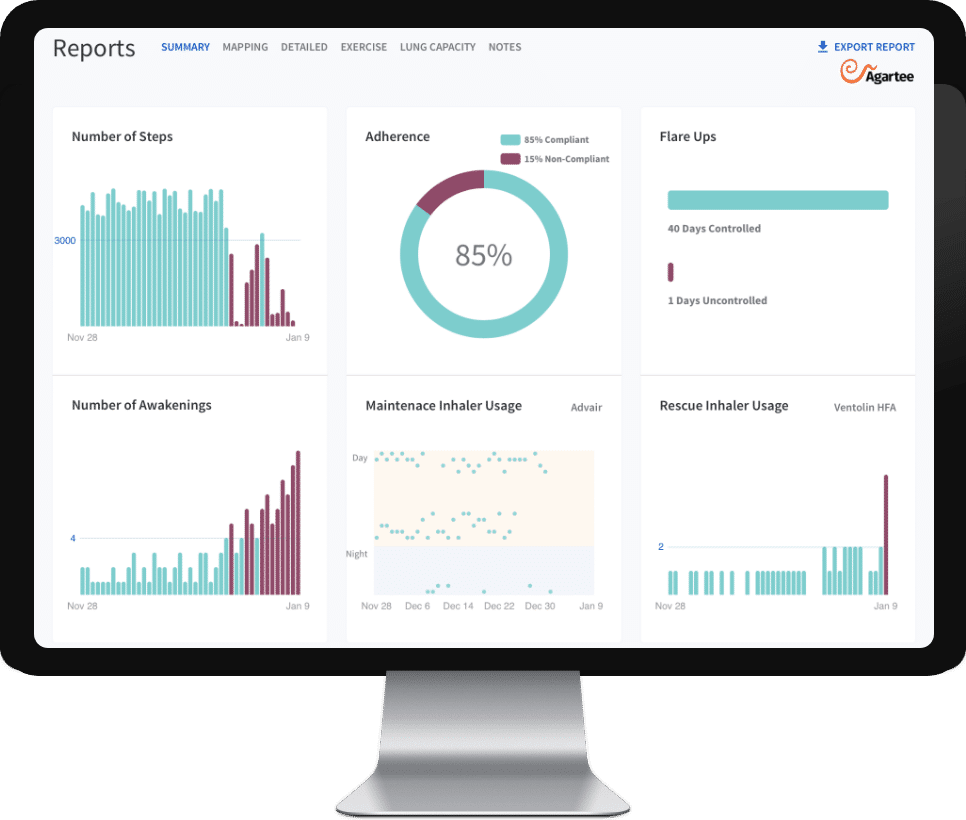 Coaching by accredited care teams

Seamless note-taking and communication

Medication technique training

Personalized reports to improve adherence and implement preventative care
A personal care team to support you along your journey
Through our smart, cellular-connected devices and seamless communication tools, you'll have a care team with you every step of the way.
Receive all devices at no cost if you are eligible
Add-on sensors to monitor your medications (such as your maintenance or rescue inhalers if you have pulmonary conditions), as well as an activity, sleep, and weight tracker, will be delivered to you. We also send you a cellular-connected hub that you will plug-in in your home to automatically send the collected data to our secure cloud. We may send other devices such as connected insulin pens, or glucometer if recommended.
Breathe easier and
get advice sooner
Easily improve the adherence to your medication using reminders and monitoring. Your care team can communicate with you and provide advice or education if needed.
Everything is automatic and synced to your account. No set-up or charging needed.
Inhaler usage uploaded automatically

Seamless in-app and web-based tracking

Personalized feedback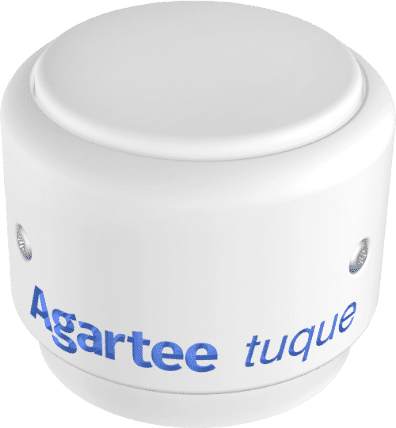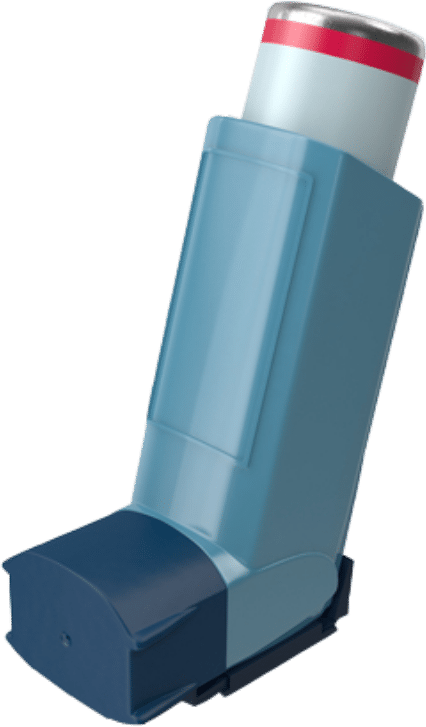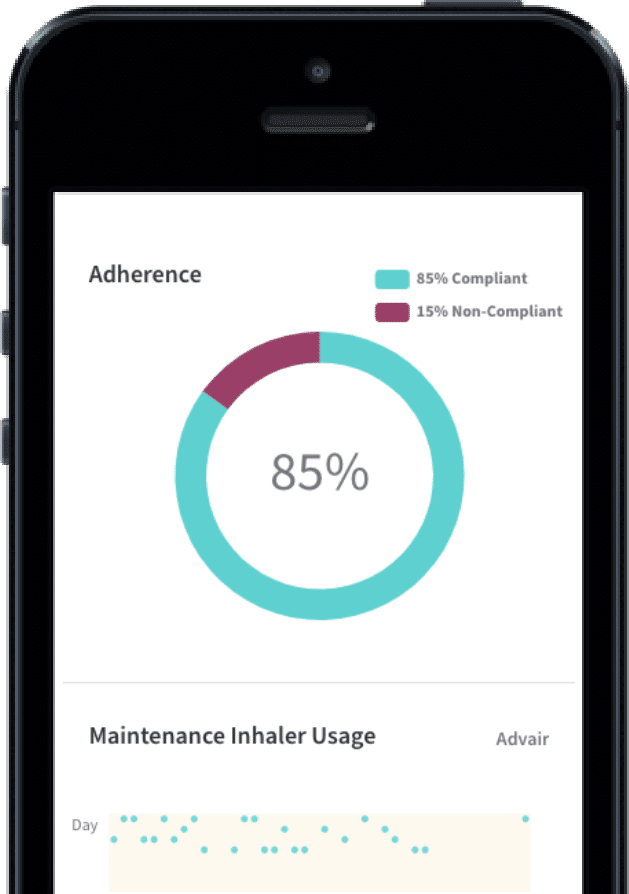 Take control of your health and breathe easier