Critical COVID-19 Monitoring
Get real-time monitoring and EARLY detection of critical COVID-19 symptoms for at-risk individuals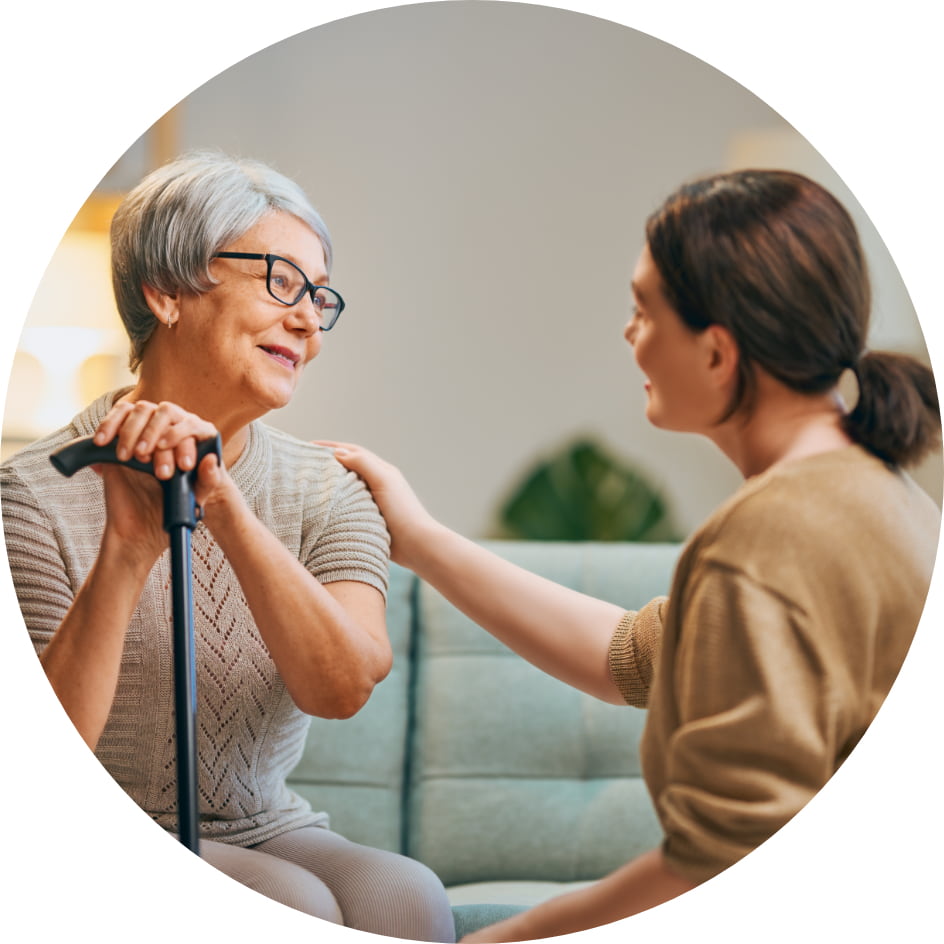 Enabling healthy lifestyles
with digital therapeutics
and Remote Patient Monitoring
Agartee empowers people to achieve a healthier lifestyle through intrinsic motivation, continuous education, and personalized feedback.
Manage multiple populations with one service
Pulmonary Conditions
Sleep Breathing
Disorders
Senior / Parents Care
Developed with learning from hundreds of participants in clinical trials, trained by millions of hours of multi-modal data
Behavior change is possible with intrinsic motivation and continuous communication
We provide tools and support to people and help them to achieve long-term healthy behavior.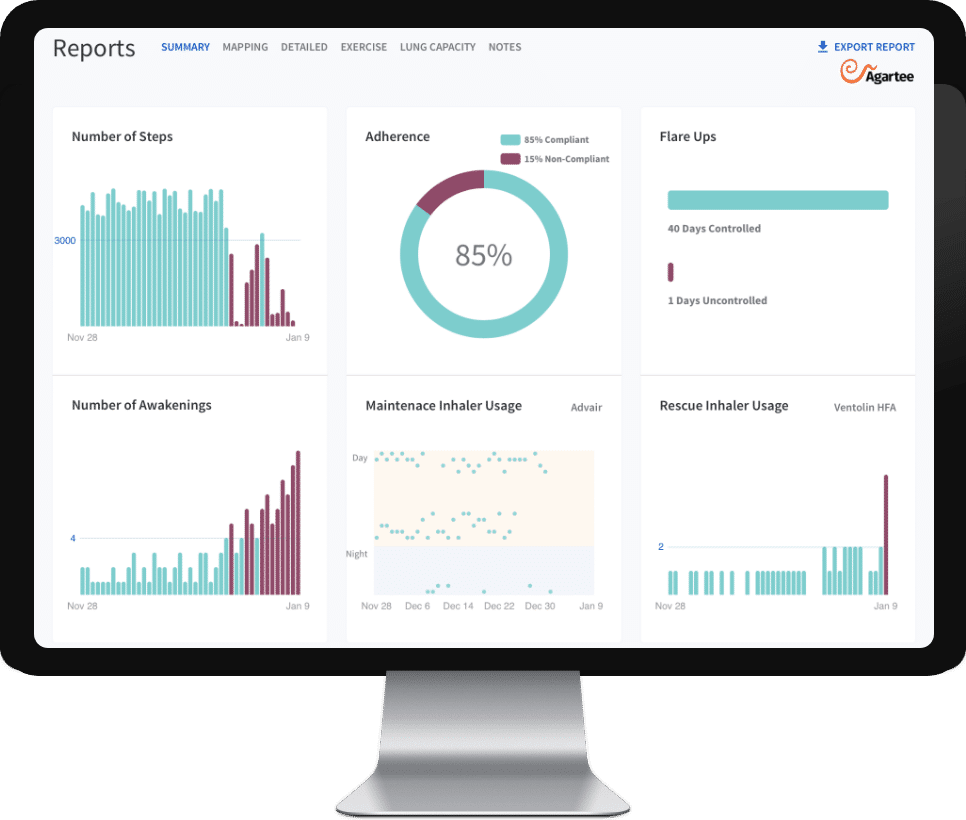 Coaching by accredited care teams

Seamless note-taking and communication

Medication technique training

Personalized reports to improve adherence and implement preventative care
Life Style Changes that Last
Big results begin with little steps. We are dedicated to helping people walk more, sleep better, manage their weight, and adhere to their medication.
We all start somewhere.
Find out how your organization could benefit with Agartee
1. 1 in 3 adults don't get enough sleep https://www.cdc.gov/media/releases/2016/p0215-enough-sleep.html
2. Sleep Deprivation and Deficiency https://www.nhlbi.nih.gov/health-topics/sleep-deprivation-and-deficiency
3. 1 In 3 Workers With Caregiving Duties At Home Have Quit A Job Because Of It https://www.huffingtonpost.ca/entry/caregivers-caregiving-quit-jobs_n_5c3e16c6e4b01c93e00e1843